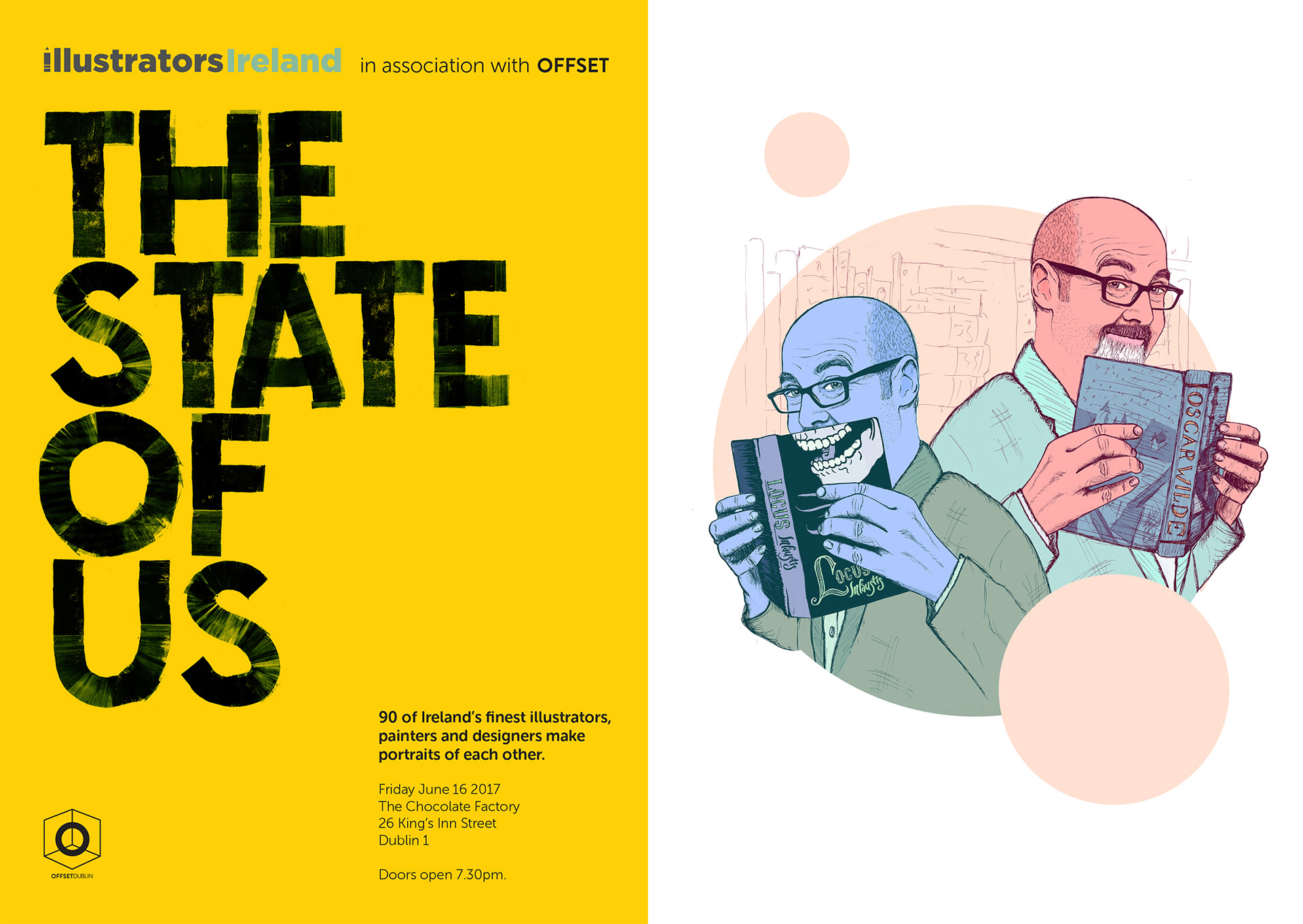 ​​​​​​​
A snapshot of the Irish creative community, The State of Us was a group show in association with Offset and hosted in The Chocolate Factory which featured 90 illustrators, painters, as well as graphic designers and art directors taking on the task of creating portraits of each other. In other words, everyone who participated got to make a portrait and be the subject of one too.
My first group show with Illustrators Ireland, I loved the opportunity to create a portrait of an Illustrator I have admired since my adolescence, PJ Lynch. As part of the brief PJ had supplied a short bio of himself to give a starting point to what personality should come through the piece. 
"Although he has been a children's book illustrator for thirty years and is now finally a writer too, PJ's work has always tended to veer towards the darker more sinister areas of storytelling and representational art. His new role as Laureate na nÓg means that PJ has to keep his creepier tastes very well hidden for a period of two years."