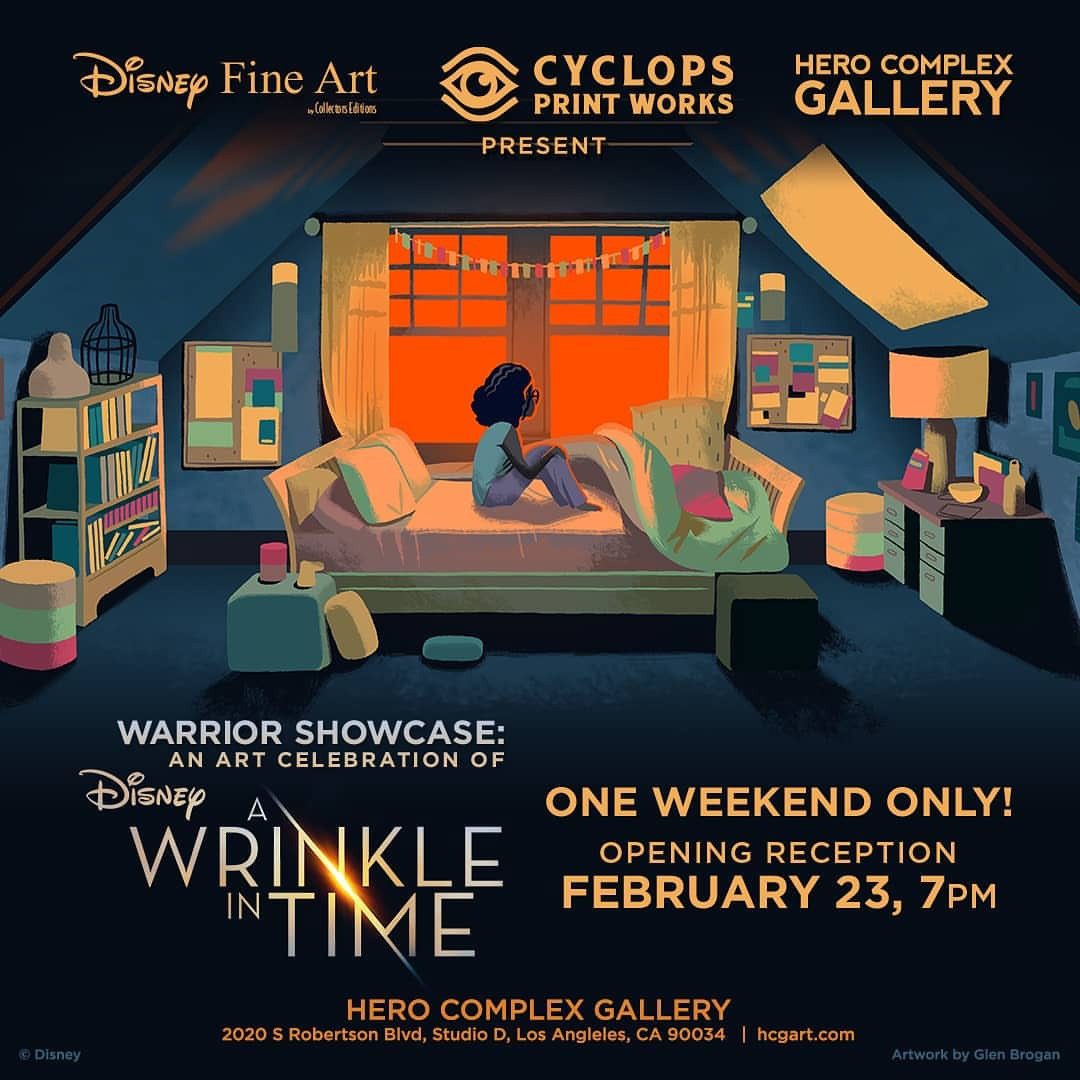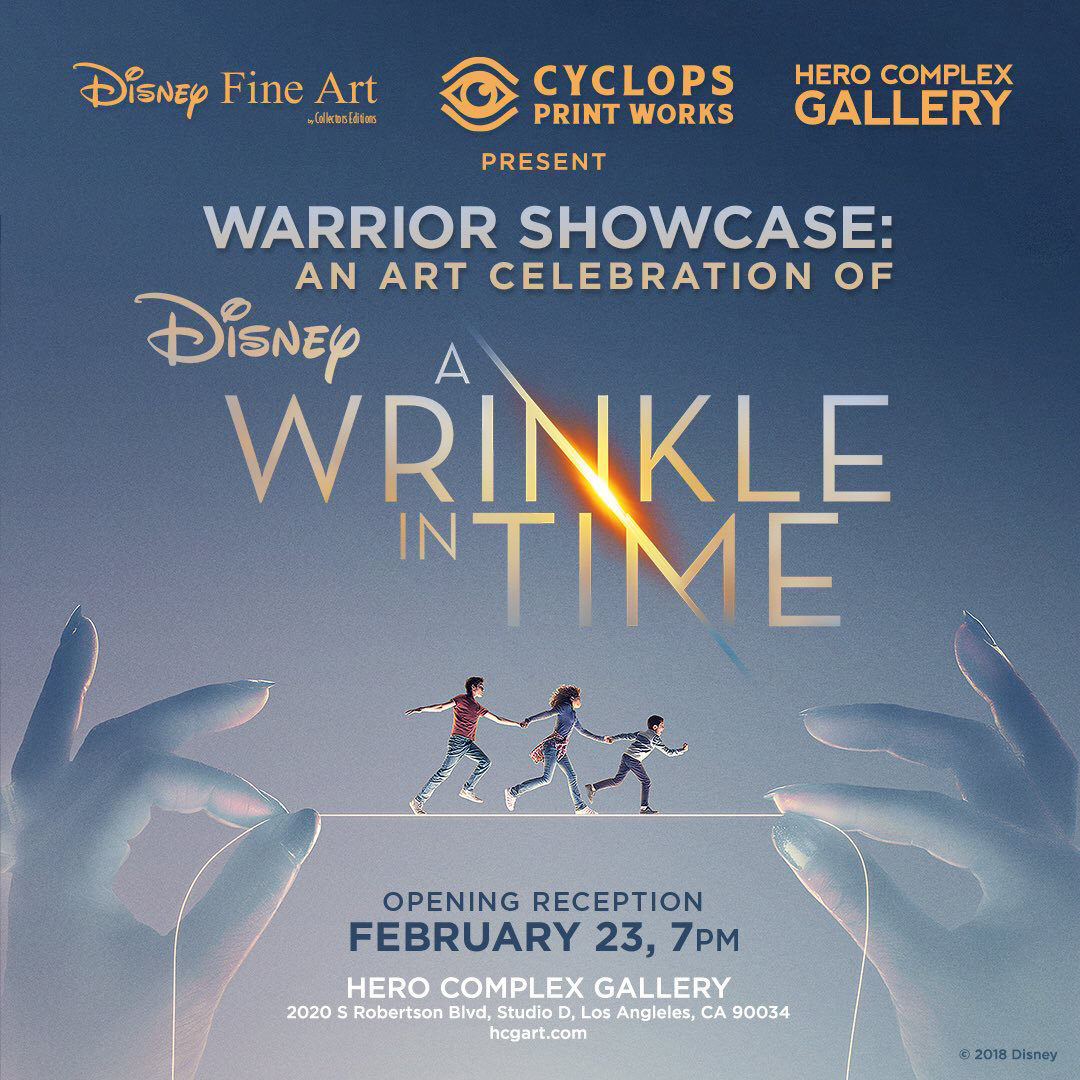 Today, we are getting a first look at some beautiful art inspired by the film, as part of a collaboration between Disney Fine Art, Cyclops Print Works, and Hero Complex Gallery. The masterpieces will be displayed at "A Warrior Showcase: An Art Celebration of A Wrinkle in Time," kicking off with an opening reception at 
Hero Complex Gallery
 on February 23 at 7pm. 
To celebrate the Disney film 'A Wrinkle in Time', Hero Complex Gallery, Cyclops Print Works and Disney Fine Art brought together an amazing array of female artists to create an exhibition celebrating the characters of the book and film 'A Wrinkle in Time'. Starring Reese Witherspoon, Oprah Winfrey and Mindy Kaling and directed by Ava Duvernay.
Titled 'Mrs. Whatsit', 'Mrs.Which' and 'Mrs. Who' respectfully, the prints are an homage to the art nouveau artist Alphonse Mucha and can be 
purchased from Hero Complex's website here. 
Gicleé Prints with Gold Metallic Ink and gold leaf embellishments.
Limited Edition set of three, 1/1
Approximately 11" x 17"
© Disney