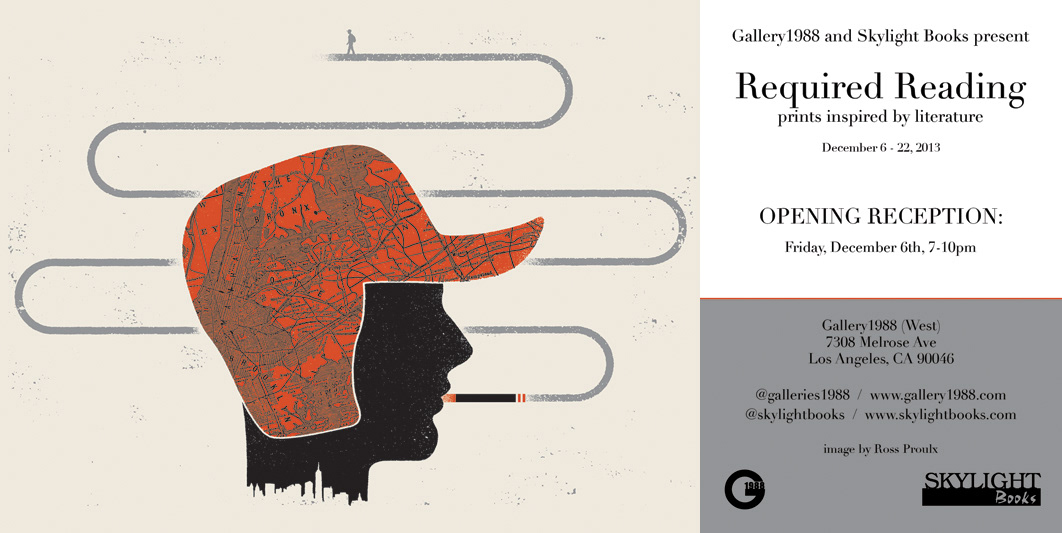 In conjunction with Los Angeles staple Skylight Books, Gallery 1988 brought back an old, and very successful, show - Required Reading. For this show, they asked their favourite print artists to create limited edition prints, based on their favourite classic (or well-known modern favourite) books, basically anything from Great Gatsby to Franzen's Freedom to Slaughterhouse to the heartbreaking work of Staggering Genius.
I chose to depict Patrick Süskind's sublime novel 'Perfume: The Story of a Murderer' and called it 'Heaven's Scent'. For those of you not familiar with the book 'Perfume' follows the story of a man with an obsession to capture a woman's essence in scent so that he can keep her beauty forever.
Screen printed by the amazing TIND in Greece using gorgeous gold and silver metallic ink on a black card. They are currently available to buy online from Gallery1988's website, there are only 50 numbered/signed prints available.